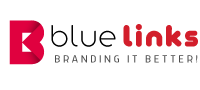 Importance of Graphic Design in Business
Graphic Design is very important for business and communication, as the whole world is evolving and the world is getting Digital businesses need to establish their identities by having unique Logo, Websites, Social Media Presence which all requires professional-looking graphics which can get peoples attention and get them engaged in your Brand.
graphic designs also play an important role in Product Packaging, Banners, Billboards, Signage, books, flyers, and many more places that require communication or a message.
As the competition is becoming cut-throat in almost all business the need for unique and effective graphic design is increasing day by day for having effective communication with the target audience.
A good graphic design for your service or product draws the attention of the audience which makes them getting engaged with your brand and the need for more information regarding your business arises which makes the graphic design very important for generating more leads.
Here are the Top 5 Reasons Why Graphic Design Is Important For Business
Unique Identity
Graphic Design helps businesses in establishing an identity in their niche market, it starts with having a Logo Design of your brand which reflects your company these days logo designers have become very creative in conveying the brand message with the logo itself, business cards designs, websites designs, flyers design, social platform banners design, etc all help in building brands identity and helps them with brand recollection.
Pro-Tip: Give Time to have a unique logo for your brand which helps in differentiating you with your competitors make sure your designs communicate effectively your message to the target market.
Boost Sales
By having attractive graphic designs for your business they tend to help in generating more sales. Humans get attracted to visual elements more effectively as the saying goes "a picture is worth more than a thousand words" so the message from your design should be crisp, fresh, and unique to catch a lot of eye-balls. Quality designs give out a clear message to your potential customers that the brand delivers quality products or services, this helps in people getting associated with the company which results in more conversions thus generating more sales.
Pro-Tip: For the steady growth of your brand make sure you have unique and latest trending graphics designs towards communicating with your target audience which will help in gaining their attention and loyalty towards a brand.
Win Over Your Competitors
Graphic designs are an important part of any business communication by having creative designs you can annihilate the competition. To stay ahead of the competition in the market you need to create content that approaches an idea, and solves a problem innovatively.
Try to relieve a pain-point for your target audience through effective graphic design.
As the Digital Industry is ever-evolving there are many free online tools available like Canva, Crello which are very easy to use and curate content on your brand values
Pro-Tip: Try to design content around the pain point your product or service solves for the target audience, show them Graphically the benefits of your product, and how it makes their lives better.
First Point Of Contact
Your Designs are the first place you get noticed by your customer, so having great quality design helps in developing brand perception in their minds. Having Quality and Strong Graphic Designs gains Strong Customer trust. In an era we are living every information is available online a poor interactive design will not communicate your message effectively so in order to gain customer trust and confidence use rich illustrations in your content and designs.
Pro-Tip: Make use of Rich Illustrations in your Graphic Designs which helps in Building Trust with consumers and the perception with your brand is of Quality Assured.
Make Your Content User-Friendly
An effective way of communication for product information is through Flyers, Ads, Social-Media Banners, Website, etc. Having a simple layout with great user experience plays an important role in whether the users will consume your information provided or not. A poorly organized design with too many images, text, and variations of fonts will make your content appear cluttered thus making it difficult for users to read it, make sure to design your content in a way that can be read at glance for online customers.
Pro-Tip: Keep your content short and crisp with a simple layout so that your content is easy to be consumed by users.
Conclusion
As we have discussed above the top 5 reasons why graphic design is important for your business so it will be very useful to keep these points in mind before you start your creative journey and building your brand.
Build A "Brand Identity" people want to associate with, having a strong brand identity gives an unfair advantage to the company and you enjoy a larger chunk of market share for example if you are asked
Think of Smartphones ? which is the first name that comes to your mind?
90% of the time is Apple.
Think Of Luxury Cars? which names come to your mind?
Mercedes-Benz, Audi etc.
Think of Digital Cameras? which names come to your mind?
Canon, Nikon
so it is very clear with the above exercise how brands have built an image in our minds for their offerings, there are numerous companies offering smartphones, luxury-cars, digital cameras etc but still how these brands have made an impact in our minds is absolutely terrific.
If you need more information regarding Branding or need help in Graphic design, logo design, web design, flyers, ads we at Bluelinks are always ready to help and give wings to your dreams.
We At Bluelinks have the Best Team Of Graphic Designers In Delhi who will help you build your brand and expand your reach.