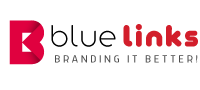 Graphic Design Skills You Need To Get Hired
If freedom is what you are looking for and on top getting paid for the same then being a Graphic Designer is all you want.
The only thing to remain one notch above the competition is by being innovative and creative in this field.
With the advent of technology, these days all companies, service providers, brick & mortar store operators all are looking for graphic designs that can help them get more business or grab the attention of their target market.
There is a huge opportunity for skilled Graphic Designers to make their mark as there is a lot of gap between being a graphic designer and being exceptional at your work.
The skills required to become a master in this art are not rocket science which can be learned by anyone willing to do the hard work and devoting the time to become the master of the trade.
In this post, we talk about the Top 5 skillset which you require to achieve greatness in this creative field.
Adobe [Photoshop, Illustrator, Indesign]
Well, when it comes to Graphic Designing Adobe has software platforms that are an absolute must for anyone serious about designing and crafting a masterpiece digitally.
These can be learned via offline & online mode as per the suitability (a lot of Graphic Designing Institutes and online training platforms like Udemy, Skillshare).
Adobe Photoshop is used mainly for raster images(Raster graphics are bitmaps. A bitmap is a grid of individual pixels that collectively compose an image)
Adobe Illustrator is used mainly for vector art which comprises of scalable formats like logo, outdoor hoardings, roll-up, etc.
Adobe InDesign is a desktop publishing software application produced by Adobe Systems. It comes in handy when you have to work with a lot of graphics and typesetting formats like books.
It can be used to create works such as posters, flyers, brochures, magazines, newspapers, presentations, books, and ebooks.
Get to Know The Design Principle
We will discuss 6 Principles which as Graphic Designer you must know before you design your next project.
a. Emphasis
say you are designing a banner for Real Estate (SALE OF PROPERTY) so what will be the first information you would like your audience to know e.g Location, Amenities, Price, Features etc. Make the outline in your mind and let the brain organize all the information then layout your design.
b. Balance
Do not forget that every design element like font, line, weight, color, background carries weight.
It has to be in the right proportion so that your audience does not get confused and they give attention to the main thing which you want to highlight.
c. Repetition
Using the same design element, fonts, shapes, lines can bring about a sense of unity and consistency in the design as a whole e.g if using a geometric shape once will not make a design that attractive while as using them repetitively in different sizes and placing them in overall design to get a feel that is a part of design work
e. Proportion
Proportion can be achieved only if all your elements are well placed and thoughtfully sized in an overall design. Ultimately it comes down to having an adequate relationship of 2 or more design elements and how they compare to each other with respect to size, color, ratio, etc. A good Graphic Designer emphasizes a lot to achieve this harmony and symmetry in design as a whole.
f. Proximity
Design elements grouped together or when they appear close together it becomes a single visual unit.
It helps to organize the design information and reduces clutter and gives viewers a clear structure.
g. Negative Space(White Space)
it is the space that left blank intentionally to create hierarchy and organization to the design. Human's brain functions in a way that associates white space with importance and luxury.
Coding A Bit
Well, you don't need to be a full-stack developer to excel in Graphic Design but having a preliminary working knowledge of basic HTML and CSS will absolutely favor you as it will help you understand what goes into designing a beautiful website which is both great in user experience and user interface. Also, you will be a notch higher than your competition.
Photography-Capture the Moment
I would like to emphasize this as this is no way related to getting hired as a graphic designer but it will be an added advantage and the skill set you bring on table while prospecting for a job will help you leaps and bound. As these days most of the brands like to get their own photoshoot done for the product or services they offer it will come in handy.
Creativity & Innovative Ideas
Well, you know as this is the most important skill you need to develop as a graphic designer. Having a visual eye that can notice the details will help you bring something new to the table always. Find your inspiration at dribble, logopond, Behance these are some of the communities where the best designers showcase their work.
Conclusion
I hope the above-mentioned points will help you become a successful graphic designer and help you motivate you to bring something fresh in your designs.
So let me know what are your thought on this, will be happy to hear.
If you are looking for a Graphic Designer or a Logo Designer in Delhi do get in touch with us.