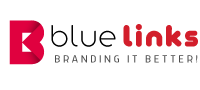 Why Local SEO is important to your business and How can you Achieve Best Results
Well, as we enter the new decade SEO is the essential factor in the world of Digital Marketing. As we go on to discuss the importance of Local SEO, we need to have a short idea of its relevance in today's time and how it will help your business.
In this article, we will break down the information for you, and how Local SEO can be beneficial in boosting your business in the world of Online Marketing, So without wasting any more time let's start.
What is the purpose of SEO?
SEO stands for Search Engine Optimization. The main goal for any website owner is to make the website which is loved by SEARCH Engines like Google, Bing, Yahoo etc. Even though tactics can be different depending on your industry, but the basic idea is to follow the white hat tactics regularly.
Simply SEO is a way to put forward your Services or Products to the people searching for. By targeting specific Keywords site owners can improve their chances of showing up for a particular search.
Local SEO
Local SEO serves to promote your business visibility on locations based searches; it aims to make sure your business is found online by those who are in the same proximity of your business or service.
These include searches with individual geo qualifiers, such as city, state, zip code, etc., and 'near me' searches, where Google picks up the geo-location of the person and provides search results from that area.
Why is Local SEO important
Doing Local SEO is very important especially if you run a brick and mortar business which involves face-to-face interaction with your customers in an office or your store local grocery store is a perfect example for brick and mortar business.
According to a study by Forbes, 95% of Smartphone users have used their device to perform local searches. Around 61% of those users called the store directly from the search results; while 59% visited the physical location within 24 hours.
And searchenginewatch found that 70% of mobile searchers click to call the business directly from Google's search results.
By watching these numbers, we can safely say by having your online presence along with location-based search can give very definitive leads which have an excellent conversion ratio.
Google's Map Pack
Also Known as "Local pack" or the "3 pack" is a set of three highlighted Google –Maps based results featuring the most highly ranked business based on factors that determine local ranking. Earlier it used to be for 7-pack, and it featured the address, phone number, and directions links to businesses.
As the change in trends evolved and Smartphone searches became dominant, Google reduced the size to a 3-local-pack listing form 7 for better user experience.
According to a study conducted by MOZ, 44% of people who performed a local search clicked on a local 3-pack listing. In contrast, only 8% chose to load "more local results" this study shows that most people who perform their search for local listings find what they need within the local 3-pack.
Getting a spot in Local 3-pack is vitally essential for driving traffic which can lead to higher revenue your way and doing Local SEO can help take you there.
How Is Local SEO beneficial for Your Business
Optimizing your Business for Local SEO can be extremely rewarding, let us check out some of the benefits of local SEO
• It helps your potential customers find your business, as there are a lot of searches which are done from non-locals who are searching for a company like yours and with local SEO is done right you can capture that audience.
• Doing Local SEO helps potential customers in providing the correct information about your product or service, for example, if your budget accommodation offers free laundry service giving this information will attract customers who are just looking for that.
• You don't need to have a website doing Local SEO just the right way will help you be listed on local searches which in turn helps for more traffic and online leads.
• Local SEO also helps in building trust with your audience as they will be to see your online presence which makes doing business easy.
• Generate more phone call by doing Local SEO as stated above in the study, 61% of people called the business by finding them on the search results page.
• GMB listing Google My Business is a free tool by Google which is very beneficial for small scale businesses also by optimizing your business listing you have a high chance of being displayed on Maps as well on search listings.
• By doing Local SEO, you make it easier for customers to interact with your business. You should ask your customers to provide a review for your product or service since people to look for other customer's reviews before purchasing from your business Google My Business does support these features.
Conclusion
Since now you know many advantages of doing Local SEO for Business which can help you manage better online presence and generate more leads. Getting in touch with a company which has expertise in SEO will help in increasing your organic search engine rankings.