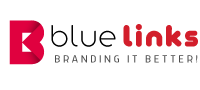 Seo for Small Business
Are you a small business owner looking for SEO strategies to boost your ranking organically in the search engine results page to drive more traffic and leads?
Most small businesses do not invest in SEO which is essential in today's time.
Well, we will cover essential aspects of doing Search Engine Optimization for your website the right way.
As the environment keeps changing around us, doing business is tough, many small businesses do not survive the first year of operations, and much more dont even cross the five year mark.
The key to survival is to keep changing with times and keep updated with the latest technologies; one such way is to be Ranked higher on SERP's (search engine results page) to catch a lot of eyeballs, for the targeted traffic in the industry you operate in.
We will discuss the five most important factors to consider why small business should do SEO
1. Well Designed & Structured Website
Having a website that has both excellent user experience and design appeals to a broader audience which is also the first point of contact with your cold audience to your brand.
A responsive website for (desktop, mobile, tablets) is quite essential as these days most of the search takes place on mobile phones, and Google has come up with the update for mobile indexing first.
The website needs to load faster as per the statistics a one-second delay in loading can cause 7% less conversion, so need to optimize the website which can be done by serving images on the next-gen platforms like (JPEG 2000, JPEG XR, WEB P)
Instead of traditional (.jpg/.png) you can convert your existing images to next-gen formats here convertio.
Other issues like can be minifying CSS, loading javascript in the end to check the page speed you can visit PAGE SPEED INSIGHTS by GOOGLE.
2. Creating Brand Awareness & Trust
When your website appears on the first pages of search engines like Google, Bing, Yahoo. It helps in building trust among your potential customers, as they search for a particular keyword in which you appear, unlike other brands that do not have a robust online presence.
This is the most important reason why small businesses must invest in SEO and create a strong web presence. These days Search Engines have a lot to contribute in making or breaking the brand.
3. On-Page & Content
Content plays an important role in why a person should choose you over the competitors. When writing content for the webpage, do consider how it is solving the problem for your potential customer, try to make the content engaging and attention-grabbing right from the start.
On-Page SEO involves having proper Title, meta descriptions, H1, H2, image alt tags, also having Table of Content which helps in easy navigation on the webpage makes user experience excellent.
Inter-linking to pages/posts with similar content makes the user stay longer on your website, which sends an excellent signal to the Search Engines as well.
Try to implement the use of Bread-Crumbs on the website, which is useful for navigation for the user.
For most of the small business owners who will be updating content themselves, CMS (content management system) like WordPress can be the best bet in which Plugins like Yoast SEO are very beneficial which takes care for your Title, Meta Descriptions, Breadcrumbs, Focus Keyword etc. which are visible in the SERP's.
4. Local SEO & Beat Competition
Dominating your niche in the local arena is not that difficult if proper SEO strategies are implemented, it involves getting local citations for your business (basic directories like yelp, yellow pages, Tripadvisor, local.yahoo.com)
These all help in boost ranking and small business SEO cost low.
Most of them are free to list so this should be used for having a strong web presence. Google has its own listing service for a small business which is Google My Business (GMB) which needs to be used by all small businesses, keep your GMB profile updated and optimized to bring in more leads and traffic to your website.
Next, SEO strategies for small businesses you need to get links pointing to your website or home page to further boost your ranking in the SERP's these can be easily managed via Guest Posting or Paid links method (Fiverr one of the best resource for getting backlinks to your website for as low as $ 10)
Links pointing to your website give the right signals to the search engines as they are the votes you are getting in your favor for a specific keyword.
Successfully implementing link-building & Local Citations will give your Business a head start which your competition can only dream off, so go ahead and rule the first page of Google, Bing etc.
5. Helps you Build Credibility
By implementing the steps mentioned above, you will see traffic flowing to your website so take this advantage to showcase your Portfolio, Reviews, Case studies and Testimonials which will further help build a strong brand in the people's mind.
These Social Proofs will enhance your reputation, and people will find you trustworthy, get SEO help for small businesses to keep these factors in mind and also implement them.
Try to be innovative while taking a review from a happy customer as they say "A Picture is Worth A Thousand Words." so get a picture as well.
Nowadays you can request your customer to make a Video Testimonial for your Business or Service and upload it to Youtube, which will be again very beneficial to your business.
Check this out how I ranked my website without backlinks.
Conclusion
These days implementing SEO for Small Business is not that hard. Having an excellent Online presence brings in a lot of advantages for local businesses which in-turn leads to more conversions and sales.
If you still find yourself stuck somewhere in executing the above-listed things get in touch with any SEO expert who can do it for you at low cost.
We at bluelinks wish you all the best in increasing your business or service and getting desired results, for any help in SEO or Paid Marketing always remember we are just a phone call away.